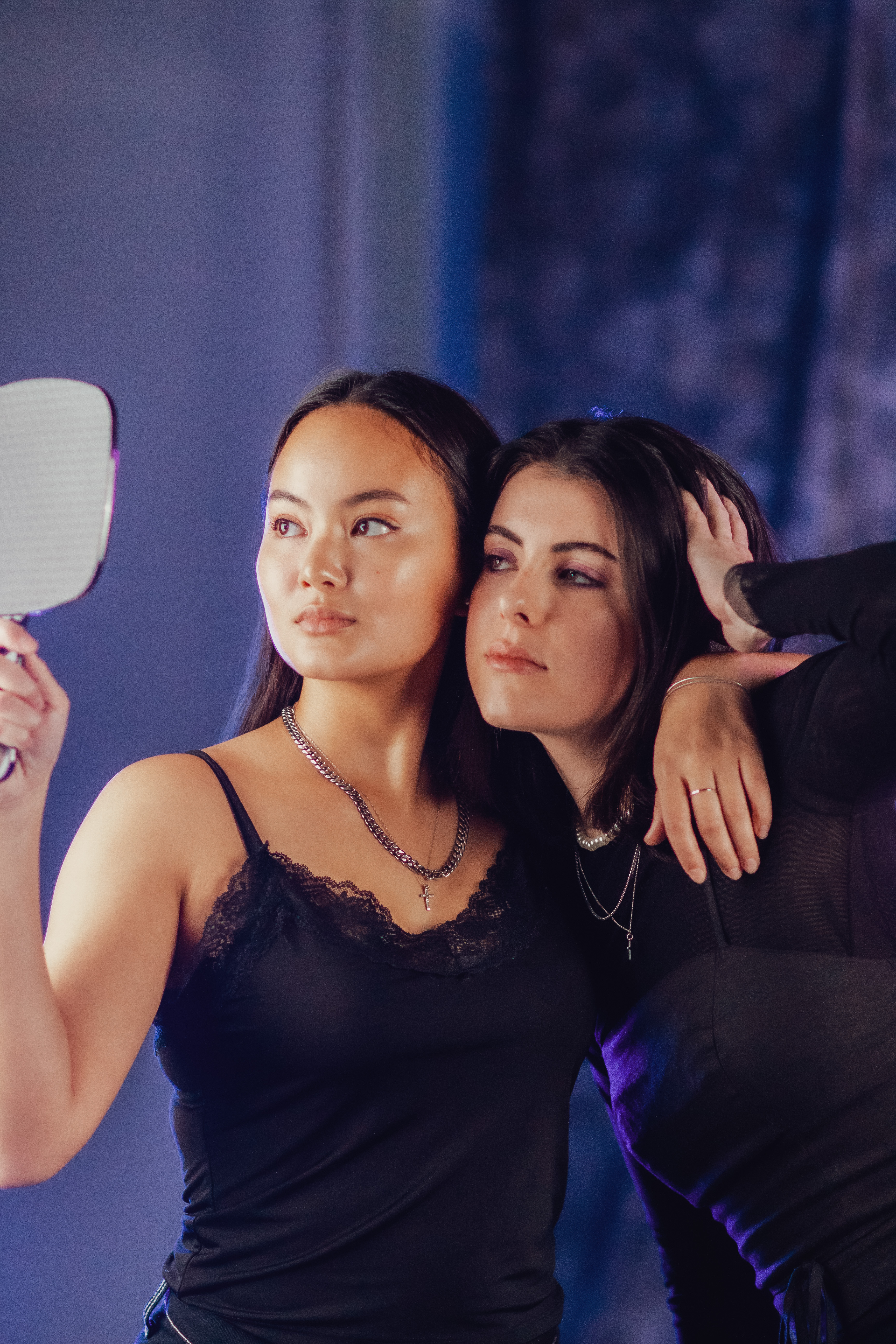 Above: A select from our Winter 2020 Issue (Art Director: Andrew Barron, Photographer:
Charlotte Moerel
).
ALIGN MAGAZINE

CREATIVE DIRECTION
I served as Photo Editor from June 2020-June 2021. In my time there, I taught others how to walk through the development of a concept from start-to-finish and also developed the department's own COVID-19 safety protocol.
I decided that the photo team and the publication overall would benefit best if narrative and concept were made priority rather than falling back and letting aesthetic alone dictate their approach. To accomplish this, I outlined a more intensive pre-production process which included: a clear and succinct pitch, a moodboard, and, eventually, a storyboard - all of which were under my review.
At the time, our publication was only a year old and the executive team and myself worked continuously to establish Align. I collaborated with the writing editor,
Emerson Brady
, to ensure that the photos and written pieces were cohesive.
WEBSITE
Above: Our Winter 2021 Issue, shot and directed by
Sarita Ahmad.